We recently have seen parents preferring online tutoring; it certainly has some benefits. What can be the core reasons for booming online tutoring? We will dig deep into this.
Tutoring is essential for students to prepare well in their studies and exams. Most people in the UK prefer the tutoring option for their child, and we have different options, including tuition centres, online tutoring and private tutoring. People choose one of these options, which they think can be helpful for their kids.
Teachers speed through the syllabus in schools because of a limited timeframe. They need to cover the whole syllabus, and for that, they teach at a fast pace. Students lose track and struggle to understand the topics. They need more time apart from school hours to cover such topics. Also, the National Curriculum changes make things a little challenging for the students; they need tutoring to get along with changes. Most students don't spend time at home; they don't practise Maths problems and do homework regularly. Each child's understanding level is different from others, and only tutoring can help them in this regard. Tutoring boosts the child's confidence and helps them through their studies. Subjects can get tricky sometimes, with different key stages and challenging topics. Students cannot deal on their own; they need some help to get through. Students also need help in the preparation of entrance exams and final exams. The exams include 11 plus, SATS, GCSE and A levels. They are challenging exams and need pretty much time to prepare.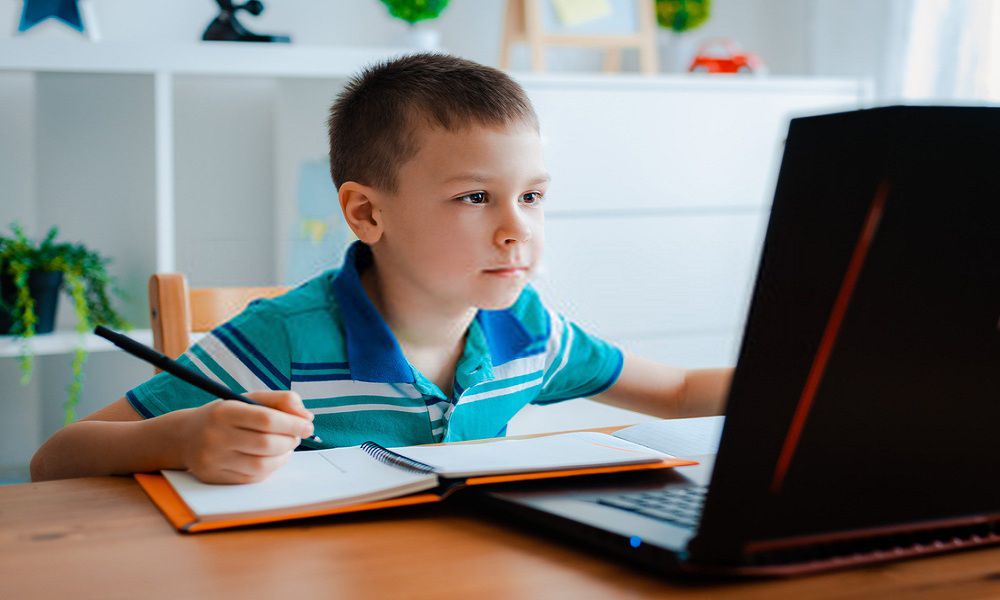 Parents don't want their kids to perform poorly in these exams, so they prefer hiring some private tutor to help them in studies and prepare for exams. Some parents choose conventional tutoring option, which is tuition centres; they think kids can perform better when they learn with other fellows. Online tutoring has become a great source of learning in the past few years, let's see how.
Why Online Tutoring Classes?
Online tutoring is an advanced learning option for kids, and we have seen a high rate of hiring online tutors in recent years. Some tuition centre also provides their online tuition and online tutor courses for students around the world. Online tutors classes are the best in many regards. Let's look at the reasons why parents are now more prefer online tutoring over regular tutoring options.
We all know how much expensive is private tutoring, the qualified private tutors charge high hourly rates. However, online tutoring is way more affordable by most parents.

Online tutoring platforms

offer online courses and tutoring services at a minimum price, so an average person can easily afford.

The online tutoring platforms provide you with quality content; they have improved a lot in the past few years. Their online courses for Maths, Science and English cover the National Curriculum. They also provide practice test papers for exams and quizzes to practise the topics.

Kids like to spend time on learning online because of attractive visuals and engaging content that these platforms provide. Also, some sites provide the kids with learning games to help them learn different Maths topic. Online tutoring has made learning fun, and kids enjoying it.

Also, online tutoring has helped students and teacher around the world in this pandemic. Otherwise, we could have suffered more. Online classes have supported the education sector, and students learn staying at home safely. There is no risk involved in online tutoring.

Accessibility is also one of the core reasons to choose online tutoring, the online tutoring courses you have subscribed for can easily accessible from anywhere at any time.
Above are the core reasons for most people to prefer online tutoring, there can be some other reasons.
How can I find a tutor High Wycombe and what are the best online tutoring platforms?
High Wycombe is one of the best towns in Buckinghamshire, having some quality primary and secondary schools. The town also has some best grammar schools, and competition is stiff among students. Many tuition centres provide their online services for all subjects and exam preparation courses. Adnan khan Tutoring is one of the finest tutoring company in High Wycombe with the hi-tech online learning platform. They provide online practise test for all the years and each subject at an affordable pricing structure. It's one of the leading tutoring companies in the UK. They have offered discounts on their courses during a pandemic to help the community.
Online tutor courses from year 1 to year 11 and live classes are taken by qualified online tutors regularly according to the timetable. You can get your child all these at an affordable price. They also offer a free trial and a free assessment.
It's the best company if you're looking to hire an online tutor in High Wycombe and the best platform for online learning.